Prof. Huolin Huang, Dalian University of Technology
Huolin Huang received a B.Sc. degree in physics and a Ph.D. degree in condensed matter physics both from Xiamen University, Xiamen, China, in 2006 and 2011, respectively. From 2011 to the end of 2014, he worked as a Research Fellow with the Department of Electrical and Computer Engineering, National University of Singapore, Singapore. In 2014, he joined the Dalian University of Technology, Dalian, China, where he is currently a full Professor in the School of Optoelectronic Engineering and Instrumentation Science. His current research interests include the growth and fabrication of wide-bandgap semiconductor power devices and sensors.
Title: Coming soon
Abstract: Coming soon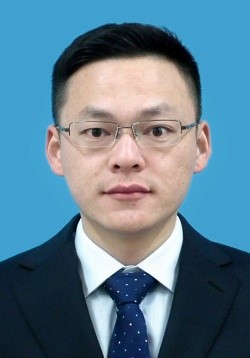 Prof. Dahu Zhu, Wuhan University of Technology, China
Dahu Zhu is a professor and doctoral director at the Wuhan University of Technology, China. He received a Ph.D. in Mechanical Manufacturing and Automation from Donghua University in 2011 and then conducted his postdoctoral research at the State Key Laboratory of Digital Manufacturing Equipment and Technology, Huazhong University of Science and Technology from 2011 to 2013. His research interests include robotic machining, digital manufacturing, and machine vision. He published more than 40 papers, including 2 ESI highly cited papers, and obtained more than 20 invention patents.
Title: Coming soon
Abstract: Coming soon