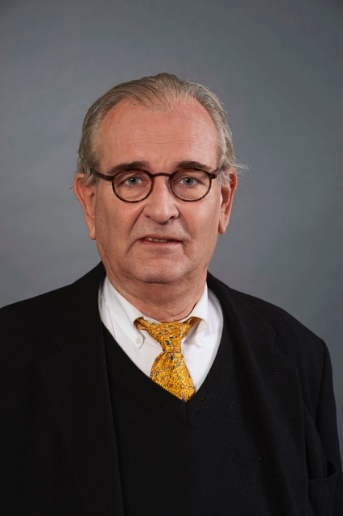 Prof. Rüdiger Dillmann, Karlsruhe Institute of Technology, German (IEEE Life Fellow, IROS Fellow)
Rüdiger Dillmann received his Ph. D. from University of Karlsruhe in 1980.
Since 1987 he has been Professor of the Department of Computer Science and is Director of the Research Lab. Humanoids and Intelligence Systems at KIT. 2002 he became director of an innovation lab. at the Research Center for Information Science (FZI), Karlsruhe. 2009 he founded the Institute of Anthropomatics and Robotics at the Karlsruhe Institute of Technology.
His research interest is in the areas of human-robot interaction, neurorobotics with special emphasis on intelligent, autonomous and interactive robot behaviour generated with the help of machine learning methods and programming by demonstration (PbD). Other research interests include machine vision for mobile systems, man-machine cooperation, computer supported intervention in surgery and related simulation techniques.
He is author/co-author of more than 1000 scientific publications, conference papers, several books and book contributions.
He was Coordinator of the German Collaborative Research Center "Humanoid Robots", SFB 588 and several European IPs. He is Editor of the journal "Robotics and Autonomous Systems", Elsevier, and Editor in Chief of the book series COSMOS, Springer. He is IEEE LifeFellow and IROS Fellow.